I'm tell a real story: My Life
I am Riccardo Galardi, i've born in 1981 in Florence -ITALY- and when i was very young my primary need, after eat and drink, was dismount things before use them in order to know how them worked…
Our family was not rich, but we knew how to help each other in difficult times, and this was and is now a strong value that makes me want to keep growing..
Thanks to my mom I've had first education and I've learnt how to give a hand up at home with small things.Thanks to my father , who had a small TV and Radio repair shop , i've touched a Double Thriode  Tube ECC84 even before that my hands were able to dial a phone number..
Starting from that my passion was discovery the world of technology and his never ended…
With the help of a great school teacher, years I could share my technical experience teaching students in middle school in Fiesole (Florence). his gave me the chance to discover another field that I love: teaching Technology.
My First Job was in a small Telecommunication company based in Florence: I was in charge to project and install PMR systems with GPS technology for major network of Italian security dept (POLICE, SECURITY etc..).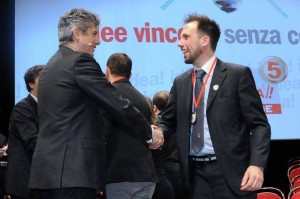 From 2002 to 2013 I was employed in a technical team for "Domestic Wireline" at TELECOMITALIA SPA
In 2013 I had the honor to receive the TelecomItalia Corporate Best Idea Award.
In these years i've meet thousands of people and I improved all my personal and professional skills. This is why I became really network oriented.
Nowdays, in 2014 I decided to move in Geneva, where I reached my then girlfriend, now wife, Marina, and I've decided to put together all the skills and knowledge knowledges acquired during all these years and build up a new company with the aim of meet customer's need, offering best services and solutions.
I never stop thinking forward and I am keen to work in whole Switzerland and even in whole Europe, with new customers and technology partners.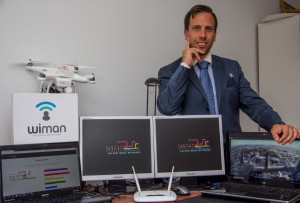 "The human evolution occurs when the flow of information and the thirst for knowledge never stop"
Galardi Media Network is a network between technology and Human emotion: each line is a field, like a metro Map, and each stop represents one argument in this field. Like a traveler you can follow each line and enjoy our services.
Riccardo Galardi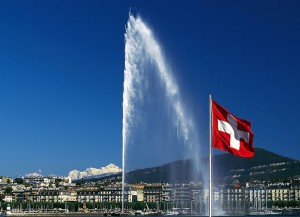 Galardi Media Network – Geneva-