IT'S TIME TO ATTRACT NEW CUSTOMERS!
STREETVIEW FOR BUSINESS – GAIN VISIBILITY
Utilize Google's Street View technology to provide 360-degree virtual tours of the inside of a business. These virtual tours appear in 3 prime places on Google: Search, Maps and Google+.
Google is the world's most used search engine, and the primary place that your customers turn when searching for local business. By participating in the Google Business Photos project, your business can have increased exposure in Google Search, Google Maps and Google+ local, with the addition of interior and exterior images with the call to action: "look inside/outside". These links will bring your users into a virtual tour of your business, using Google Street View Technology.
Google 'Street View | Trusted' Virtual Tours for Businesses is an exciting, 24/7 online marketing initiative using the same technology as Google StreetView. It allows customers who find you on Google to take a fully interactive, 360° virtual 'walk-through' of your business – just like being there!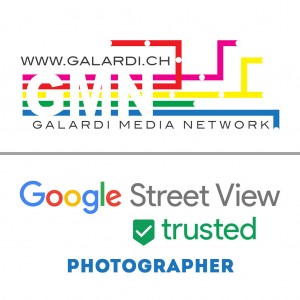 We are Google Certified and with over 3 million visits on our photos Your business will visually stand out with enhanced organic Google search results, Google Maps and the new 'GoogleMyBusiness' pages. Your Virtual Tour can also be embedded into your business Website, Blog and posted via Facebook & Twitter etc.
BOOK NOW YOUR VIRTUAL TOUR FOR ONLY 99.- CHF /photo
[contact-form-7 id="6635″ title="Book your virtual tour now!"]
Watch out some examples!
JET D'EAU – GENEVA

KYTALY RESTAURANT – GENEVA www.kytaly.com
DANDY'S BARBER – GENEVA www.dandysbarber.com